By

cvining

, 15 November, 2012
This is the actual lead sentence from a USAToday story today:
Train crashes into Texas veterans parade; 4 dead
MIDLAND, Texas (AP) — An event organizer says there are four dead and 17 hospitalized after a train crashed into a trailer carrying veterans during a West Texas parade.
http://www.usatoday.com/story/news/nation/2012/11/15/texas-train-crash/…
Now, doesn't that sentence imply the "event organizer" arranged for the train crash? The event was intended to honor wounded veterans, but I couldn't help but wonder if that's how we GET wounded veterans in the first place.
By

cvining

, 29 September, 2009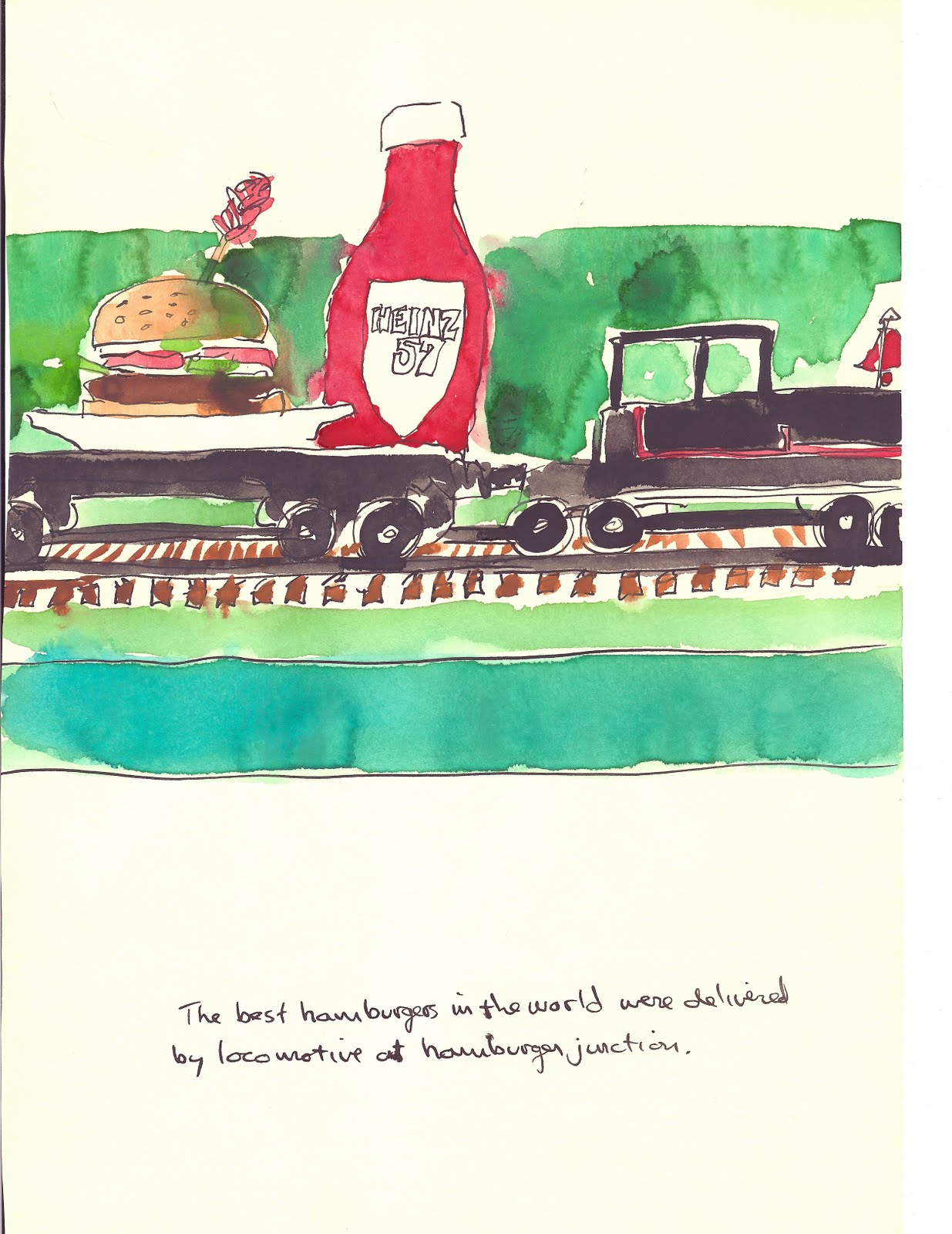 This watercolor  by Kirby Vining was one of six childhood memories presented to Theron M. Vining on the occasion of Theron's 72 birthday in 1986.
The scene is a now defunct burger joint, Hamburger Junction, then in Carney, MD.  Four years younger than Kirby, my own memories of Hamburger Junction in the very early 1960's are less vivid than my brother's.  But I do recall the wonder of a burger delivered to your table by electric train.
This may partly explain my affection for a good burger to this day.