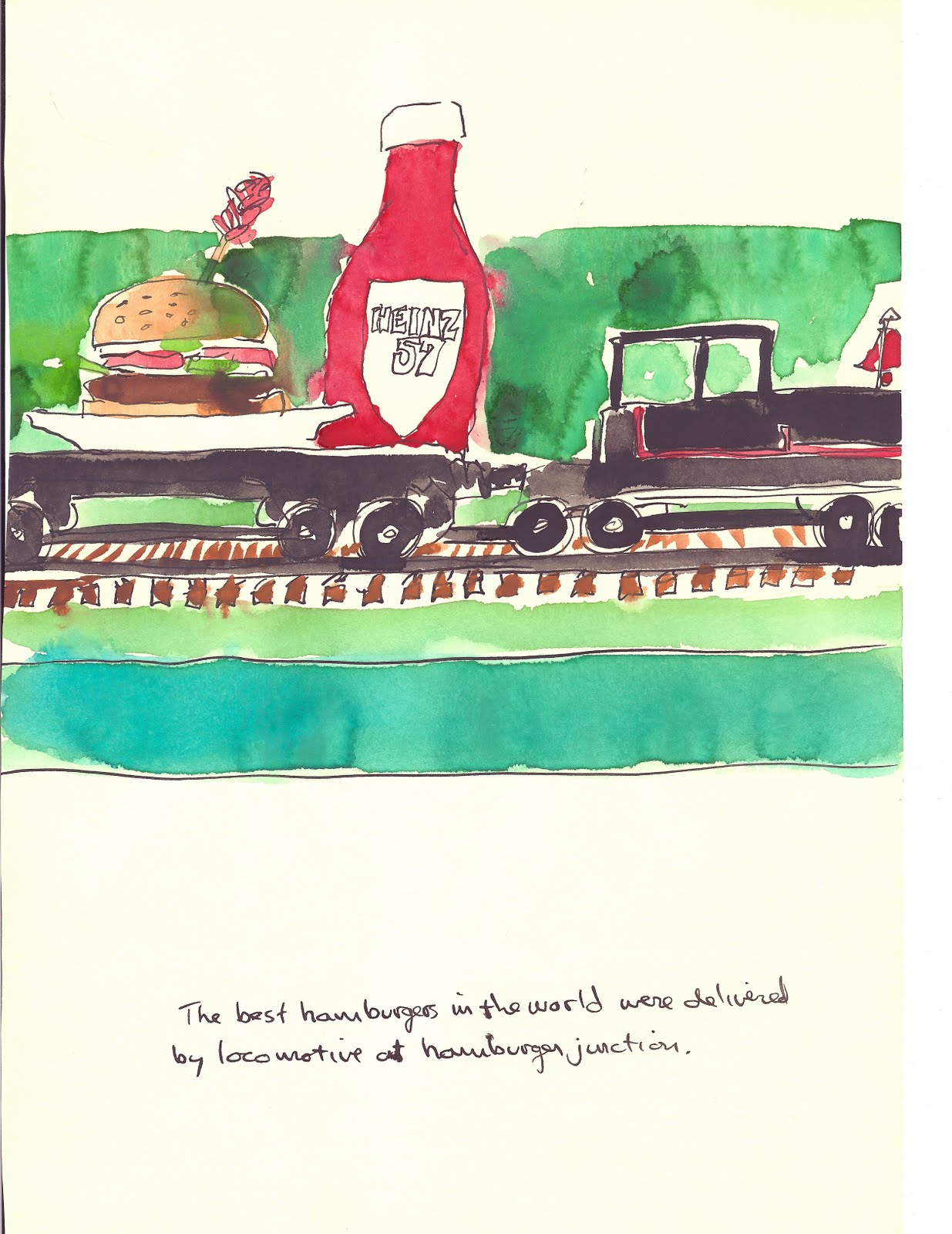 This watercolor  by Kirby Vining was one of six childhood memories presented to Theron M. Vining on the occasion of Theron's 72 birthday in 1986.
The scene is a now defunct burger joint, Hamburger Junction, then in Carney, MD.  Four years younger than Kirby, my own memories of Hamburger Junction in the very early 1960's are less vivid than my brother's.  But I do recall the wonder of a burger delivered to your table by electric train.
This may partly explain my affection for a good burger to this day.
---
Below I've pasted (i.e. stolen) a page from the Carney, Maryland website about the place:
(This link appears broken 20230103)
http://www.carneymaryland.org/Hamburger%20Junction%20Page.htm
I hope they don't mind.
---
Remembering fond memories of bygone days
Razed on May 16, 1965 at Harford and Joppa Roads, this fore-runner of the fast food restaurant was well known for it's novel delivery of menu items.  Food was served up via miniature electric train by tracks laid on the counter top!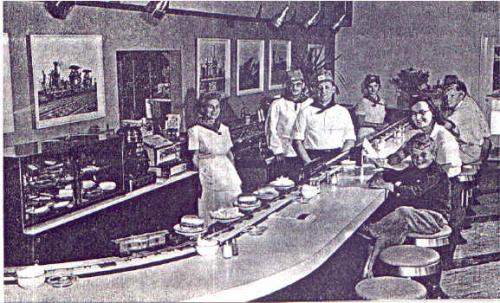 Area resident, Johnny Lewis, came to Hamburger Junction with his sister for a soda, and stayed to watch the little engine do its job hauling food to the customers.
Known primarily for the unusual service, Hamburger Junction was also known for its great menu items and reasonable prices.  Although only in existence for roughly nine years, this icon attracted customers from not only the Carney area, but from all over the country.  Torn down in the early sixties to make way for "development", this legendary eatery is still talked about fondly to this day.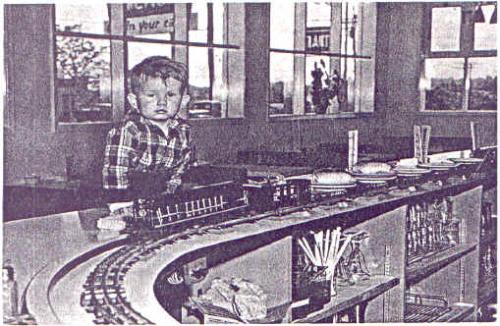 At your service.... l. to r., Clara Diegert, Bernard Rosenthal, Natt Begun (Proprietor), and Genevieve Wheeler